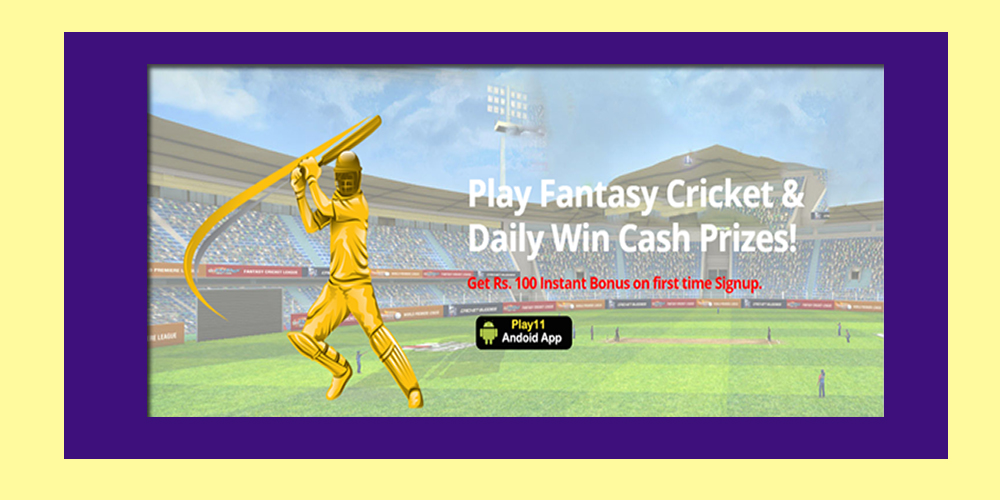 In the advent of technology, many smartphone users are operating entertainment app on their device. Wide range of applications is available online that allow people to choose the best app that suits to their device. In online, different applications avail to play cricket. Fantasy cricket app is compatible with all devices. It allows players to earn real money by playing cricket. Fantasy play11 is the latest and popular app among smartphone users. This app is simple to operate on your mobile easily. The app really gives a positive solution for people. It let users gain new experience in accessing some features.
The sports application provides a great solution for all players. It is very simple to use when compared to other apps. The game is available in play store which helps you to store easily on your device. It cannot disturb other application stored in the play store.
Features of using fantasy Cricket app:
Fantasy application comes with latest features which allow users to search cricket league easily and play on their mobile. It is elegant to install in ios device in these days. The cricket game app offers convenient options for players to play game elegantly. All features in the app let people understand easily. It makes you play match by considering some important things.
Here you might explore interesting features of the app like
Leader board
Key player prediction
Playing x1 prediction
Cricket quiz play
Information of team and player
View live performances
Winner's prediction
 How to download fantasy cricket app:
The fantasy cricket play 11 is a great destination for people who like to play cricket online. Players might get real-time experience on gambling sports. It allows you to see the live score of sports on your phone. You might get more points for catches, runs, and wicket. It is used by a range of cricket players in these days. By using the app you might able to play cricket easily at any time. It allows you to create own team for a league. You can select a series type that you would like to play. Fantasy cricket players might play the game in any format as per your choice.
Go to the official site of the app and click on download option
Choose download tab to verify the app
It asks permission to choose settings options
In the chrome settings, you must have to turn unknown sources to permit for downloading third-party apps
You just choose back options and choose on the install button to install it on your device
Login or signup the account
Play and win the game on your mobile. It helps you to play fantasy league in your device.
Advantages of using fantasy cricket app:
The applications help players view upcoming cricket matches. It provides more entertainment for all players. It is simple and elegant to access than other applications. You might acquire winning tips for the match. It also provides the latest news of fantasy cricket. Players might gamble the sports on their convenient way with the app. It gives better result to all users. It is a unique platform for cricket lovers to play the game on their mobile.
You might get cash for win match. If you win the match, then you might receive winning cash in your bank account. It is a great way for people to earn money online.
The fantasy cricket application offers referral bonus and others
It free to access on both android and ios device
You might get real time updates on playing game
You create own team with your friends and family
Very simple and convenient to use the application
It allows you perform hassle free transaction
So, make use of the app and start playing cricket on your mobile.