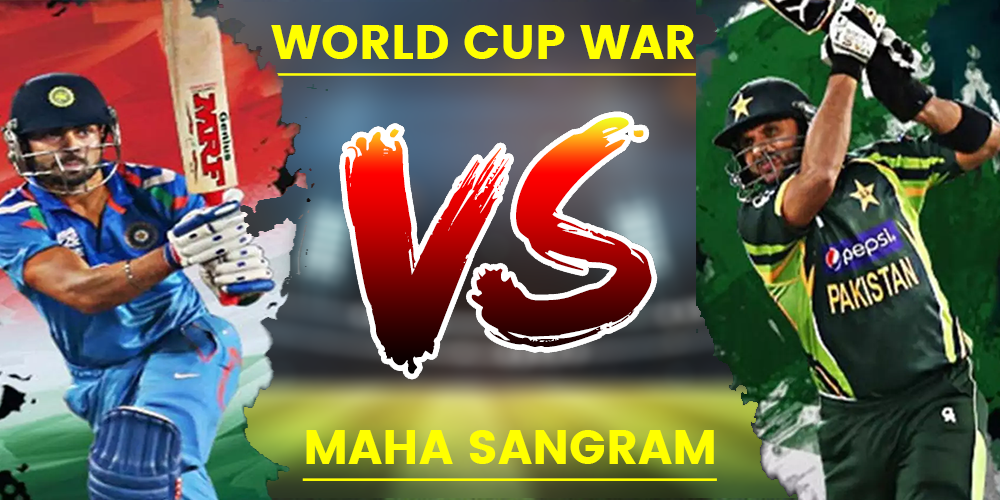 ICC world cup match is an interesting game among the cricket fans today. There are different team participate in the world cup tournament. This is conducted for every four years once. Indian team is going to Pakistan of this month on Sunday (16). This is the biggest match in the tournament that takes place very soon. The match held between India and Pakistan at Old Trafford stadium in Manchester. It is the most anticipated match of world cup 2019. The fans are eagerly waiting for the match between two teams. Every world cup, India and Pakistan meet always grab the attention of fans throughout the world.
World cup match squad India:
Virat kohli, rohit sharma, shikhar dhawan, hardik pandya, MS Dhoni, KL Rahul, Kedar Jadhav, Ravindra Jadeja, Dinesh Karthik, Bhuvneshwar Kumar, Hardik Pandya, Mohammed Shami, Vijay Shankar, Kuldeep Yadav.
World cup match squad Pakistan:
Sarfaraz Ahmed, Asif Ali, Babar Azam, Fakhar Zaman, Mohammad Hasnain, Shadab Khan, Shaheen Afridi, Haris Sohail, Hasan Ali, Imad Wasim, Shoaib Malik, Wahab Riaz Imam-ul-Haq, Mohammad Amir, Mohammad Hafeez.
There is a great excitement involved in India and Pakistan match. It is the 22nd match of the world cup. On the other hand, it is the fourth match for India and the fifth match for Pakistan. Pakistan won only one match of fourth. Whereas, India won two matches against South Africa and Australia. The Indian players are very excellent in batting and bowling.
The match becomes humdinger:
This is a tremendous match in the world cup series. The fans throughout the world are eagerly waiting for this match. The clash between India and Pakistan gives great excitement to the cricket enthusiast. The fans can lively watch the match through the different streaming channels like start sports, sky sports, BBC sports, and others. India beat Pakistan four times in last five one day international series. Presently, Pakistan won only one match in the world cup tournament. India and Pakistan met totally six times in the world cup. Indian team wins every match easily between them.
Both teams have good batsmen and bowler. The teams come up with experienced and new players. Both teams want to streak finally. Virat Kohli is the strongest batsmen in Indian team and aggressive player to lead a match in good condition. Over the past few days, some matches can be abandoned due to rain. The weather forecast shows the possibility of rain during and after the match. Whether the match is washed out because of rain, India and Pakistan share points. The fans can watch two giants in action on Sunday. Indian team doesn't lose a game to Pakistan and want to win the game.
Pitch condition:
Manchester is a difficult venue to score runs in the tournament. The players face difficult to score run. The teams can possibly score 300 plus runs. This is an interesting tournament and fans view how wicket plays out. The team who first choose to bat can score 270 plus runs. India takes rivals against Pakistan and put effort to win the game.
PLAY 11 ON MOBILE DEVICES
PLay 11 is available on both Android & iOS. Download Fantasy Cricket APP and watch your favourite cricketers win points for you.
iOS users can Download Play 11 iOS APP and start winning cash daily.